Field of Dreams tells us, "if you build it, they will come." Those words carry weight beyond the voices speaking to Ray Kinsella in an Iowa cornfield. It's also the traditional way of thinking when building a brand. It feels like common sense. How could you possibly build a brand without first having great products?
But what if that's all wrong when it comes to the best e-commerce strategy for your brand? What if instead, you get them to come and then you build it?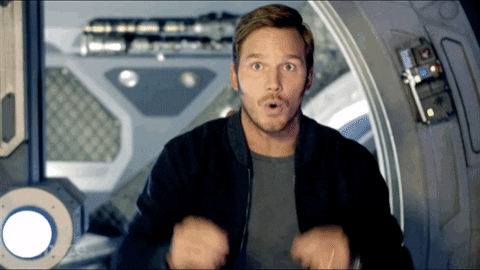 That's an approach some thriving e-commerce brands have followed to great success. These brands are focusing on audience first before pushing out products.
"What if you spent the time and understood the audience better than anyone else? It's basically a future list of your customers," says Joe Pulizzi, founder of the Content Marketing Institute. "That audience knows, likes and trusts you more. And they'll actually tell you what to sell [to them]."
That quote is proven correct by brands such as Glossier. The thriving e-commerce beauty brand built its audience before it ever started developing products that have found their way into the collection of many consumers. Glossier CEO Emily Weiss first created Into the Gloss, a community-driven beauty blog focused on encouraging users to share tips and tricks. It wasn't until after four years of building an audience through the blog that Glossier unveiled its first line of products.
By that time, Glossier didn't have to worry about what products to create. The audience was already there, telling the brand what they would purchase.
Not only does this help to create better products, but it also builds a special connection with the consumer. Ultimately, that's going to help your brand attain affiliates that will help do your marketing for you. It's one way to optimize for customer lifetime value.
"We don't control our brand. What we say about a Glossier product, actually doesn't matter. All that matters is what content our users are creating, and we celebrate all of it." — Glossier CEO Emily Weiss
When prioritizing developing product before building the audience, you run the risk of having something no one wants. In that case, your product is useless. Of course, you could then work to build an audience but balancing the two at the same time can be tricky. This can't be stressed enough: if you have an audience first, you don't even have to decide what consumers want. They've already told you.
If your e-commerce strategy is to take the audience-first approach, you must have the energy and the persistence to stick through the process. Weiss, for instance, started working on Into the Gloss from 4 a.m. to 8 a.m. before heading to her day job. That's the type of commitment it may take to build an audience that can one day help your brand create excellent products. It can also be very easy to get stuck in the grind of pushing out audience-building content and never even get around to the product side of things. Your commitment to the process must be strong and unwavering.
Like most anything, this is mostly about focusing on which e-commerce strategy is best for your brand. Building an audience first isn't going to make sense for everyone. But it's certainly something every brand should at least consider as an alternative to traditional methods.