Why does a pirate wear underwear? To hide his booty!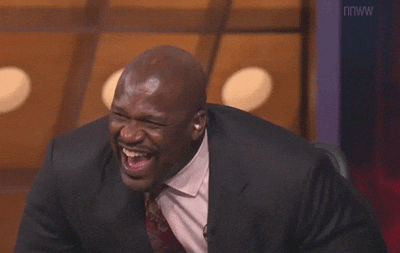 Now that we've had a good laugh about underwear, let's talk seriously about it.
The growth of the global men's underwear market is absolutely no joke. A report from QY Research revealed the men's underwear market has seen an average growth rate of 8.37 percent in recent years. Global revenue from men's underwear in 2017 was more than $9 billion with the actual sales coming in at $4.36 billion. The market is projected to reach $16 billion by 2025 with an average growth rate of 7.14 per year over that time.
Clearly, there is a huge opportunity for brands within the men's underwear market now and for the foreseeable future. From an e-commerce perspective, no brand has positioned itself better to take advantage of this growth than PSD (Pants Saggin' Dezign) Underwear.
Brothers Curtis and Ryan Flaitz founded PSD in 2008. Over the past decade, PSD has quickly evolved into a notable brand many professional athletes and prominent influencers have adopted.
What's really remarkable, and very important to understand, is PSD has experienced great growth and positioned itself for future success without relying on any of the typical traditional paid media advertising tactics. Instead, the brand has found different creative ways to tap into its consumer base.
It starts with the quality of PSD's products. The growth in the global men's underwear market was, as much as anything, a result of a shift in preference toward branded underwear offering a comfortable fit. That's what PSD created, a product that went beyond the tighty-whities and boxer shorts that had been commonplace for so long. That sort of innovation with this particular product, as is the case with a lot of brands, was necessary before things could really take off.
In the early stages of the brand, the Flaitz brothers took their product on the road. They toured the country in an RV making stops at car shows, sporting events, and music festivals to promote the brand. PSD's first big break came after meeting NFL wide receiver Stevie Johnson in 2008, then a rookie for the Buffalo Bills, in the early stages on this roadshow. Johnson immediately became a fan of PSD based on the quality and vision of the brand. A week after connecting with the brand, he scored a touchdown, lifted his jersey to reveal the PSD logo on his underwear, and the brand had its first major influencer marketing breakthrough. Johnson remained a prominent influencer for PSD even as he became one of the most well-known wide receivers in the NFL over the years that followed.
A few years later, PSD landed former NBA player Mike Miller as its first athlete investor after he became intrigued with the brand at a promotional event. Though not a star, Miller took PSD's influencer marketing to a new level as a well-known player with a ton of connections in the NBA. It also didn't hurt he was fresh off helping the Miami Heat win an NBA championship when he committed to PSD. Miller's connections soon had NBA stars such as LeBron James and Dwyane Wade wearing and talking about the brand. Miller was also instrumental in bringing on NBA all-star Kyrie Irving to serve as a face of the brand. Irving's signature underwear eclipsed 100,000 pairs sold in 2017, less than two years after he became affiliated with the PSD.
I was wearing [PSD] before I even came into the company. So before I even knew who the owners were or what kind of financial situation it was, I was already sold. — Kyrie Irving on PSD Underwear
More recently, PSD has added 2018 NFL No. 1 overall draft pick Baker Mayfield to its influencer marketing efforts. The personalized pair of underwear for the Cleveland Browns quarterback boasts 50 5-star customer reviews out of 54 total. Mayfield also helped PSD garner headlines nationwide with the manner in which he announced his partnership with the brand. The Instagram post below speaks for itself.
There's a tiger, a Rolls-Royce, a shirtless Mayfield, and, of course, some PSD underwear. (It's the same tiger from the movie The Hangover, in case you needed another reason to think this photo is amazing.) And note that this is posted from Mayfield's personal account, which builds a level of brand affinity with consumers that cannot be attained through traditional paid media.
PSD doesn't stop with athletes, either. The brand has collections dedicated to painter Bob Ross, animated TV series Rick and Morty, WWE, and Budweiser, all of which have their own different cult followings.
Essentially, PSD is culture hacking to perfection with its influencer marketing. The brand has carefully considering what is relevant, found ways to make fans out of prominent influencers, and created products tailored towards what's relevant. It's a lesson of how e-commerce brands can thrive now and in the future.