It's Thursday night. While Friends plays in the background for the millionth time, you open Snapchat. After hastily tapping past your sister's obnoxious snaps from the dog park, something catches your eye. Your friend Sloane is at a party. Everyone is dancing to your favorite song. There are SO many people in the background. Why wasn't I invited? Wait, is that Drake!?
The FOMO is real.
FOMO, or fear of missing out, is described by Google as an anxiety that an exciting or interesting event may currently be happening elsewhere, often aroused by posts seen on a social media website. As marketers, we can use this to our advantage in brand building. Just like you don't want to miss out on Thursday night's party, you don't want to miss out on a remarkable product while there's a meaningful incentive.
Let's dive into how THE 5TH has used limitations in brand building. According to their website, THE 5TH sells carefully-considered, stylishly executed pieces for men and women, designed to help you get the most out of every day. On the fifth of every month, VIP subscribers get exclusive access to all sorts of limited edition items, which include new limited edition product, limited offers and deals, and first access to limited restock.
Let's take a glance at THE 5TH's website:
Clean. Sleek. Sophisticated. I'm able to easily navigate between their watches, frames & carry wear. The London Range, their new limited edition watch, is front and center. Consumers are quickly called into one of their collections. It's an impressive start.
THE 5TH is all about exclusivity. Bold, limited edition statements quickly grab your attention just about everywhere you look. My favorite feature is their branding literally turning into a countdown timer as you toggle over it. Talk about creating urgency.
I signed up for their exclusive, VIP email list a few days before the July release of The London Range.
The welcome email felt like a red carpet of sorts. Was I at the Oscars with George Clooney or did I just sign-up for an email list? Hard to tell. I'm immediately given a sense of inclusion and believe I am receiving opportunities the general public isn't privy to.
I was even more intrigued to see how they'd keep me on my toes leading up to their July 5th product release. On the evening of July 3rd, my inbox lights up again. The header certainly grabbed my attention, "24 Hours To Go. The London Range Is Coming." Rather Paul Revere-esque.
And finally, it's launch day. "The London Range is here", my inbox exclaims. My favorite line being, Online Now. Not Forever. Again, urgency felt.
THE 5TH has done an incredible job at baking exclusivity into their brand name. Looking for more inspiration? Check them out here.
At an even larger scale, let's look at how the world-famous streetwear retailer, Supreme, has used limitations in brand building to create one of the most sought-after brands on the planet.
Never heard of them? Well, this is straight from the New York Times: "No offense, but if you don't know about Supreme, maybe it's because you're not supposed to."
From the start, they've kept their inventory limited, only releasing a product in small, exclusive runs. Jeff Carvahlo, the Executive Editor of Highsnobiety, said it best, "I believe you could put a Supreme anywhere. You could put a Supreme store in the middle of Nebraska and kids would find a way to get there. The demand is that high." Supreme is the brand the Breakfast Club kids would've worn if only they'd been born two decades later.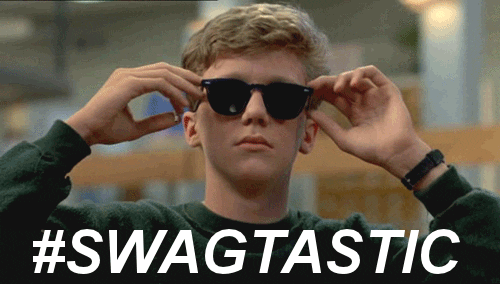 Here's Complex Style's associate editor Karizza Sanchez: In 1994, James Jebbia opened the first Supreme location in a small storefront on Lafayette Street in New York. At the time, Supreme was a brand for skaters by skaters — even the design for the shop was more open so skaters could come right in with their skateboards. But today, 21 years later, Supreme is a legendary streetwear brand that's cultivated a cult following well beyond that original fan base.
In a rare interview with Interview Magazine, Jebbia said, "It's not like when we're making something, we make only six of them. But if we can sell 600, I make 400. We've always been like that — at least for the past seven or eight years."Jebbia may not have the most traditional marketing strategies, but it's certainly a prime example of how to use limitations to create raw demand for your product line.
Supreme has driven such an intense demand for their product that it's even created a rabid resale market. The resale prices of Supreme's products can be jacked up as high as 1200 percent above the original cost. No, seriously. $600 for a Kermit t-shirt? Why not?
Supreme has mastered the art of exclusivity. While you may not seek to implement every aspect of their brand building strategy, there's a lot to learn from their business model.
By this point, you probably think people are crazy. That, they are. You're also probably thinking, "How can I use limitations to drive demand like THE 5TH and Supreme?"
You're in luck. Here are four time-proven strategies to implement limitations.
1. Deadlines/Time Limits: If Amazon is doing it, it must be worthwhile. The ability to deliver quickly and push urgency has certainly worked on me a number of times.
2. Membership: Create special privileges and offers only available to "members". THE 5TH has created a VIP program offering limited edition products and collaborations exclusively available on the 5th of each month, exclusive deals and discounts available in limited quantities on the fifth of each month, and first access to restocks of sold-out products. THE 5TH's VIP program is also an incredible example of drawing traffic into your email lists. There is certain content on their website ONLY visible after you've signed up. Now that's exclusive.
3. Waitlist/Pre-Order: Create a first-come, first-serve atmosphere with all new product launches. Kickstarter has proven that if you get the right concept in front of the right people, anything is possible. Seriously, go check out some of the stuff that people are pre-ordering right now.
4. Scarcity/Limited Quantity: Supreme has succeeded using truly simple economics, in which, demand outweighs supply. Not if, but when a product sells out, they don't make more. While this probably isn't the best idea for most of us, it's a bold lesson in brand building.
While exclusivity seems to contradict the traditional sales and marketing methods we've all been taught, it can certainly help drive demand to your product like never before. Study the examples above and maybe you'll find a way to enhance your brand building. Or maybe you'll just find yourself in line outside Supreme waiting for their new one-of-a-kind inflatable kayak.
Written by Blake Umlauf for Engine E-Commerce.