Last week, both Wayfair and StitchFix announced great growth figures yet saw their stocks get hammered. What's going on with pure-play e-commerce?
Well, turns out that it's actually hard, even post-IPO. Without the pillar of brick and mortar to stand on, Wayfair and StitchFix are struggling to cement themselves in the minds of consumers. It was very straightforward for these brands to launch and gain initial momentum, but now, like the article mentions, they're in the "Ruh-Ruh" phase.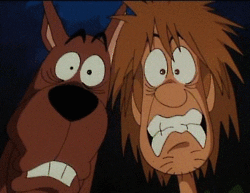 This is the phase where e-commerce brands may realize it's hard to operate without brick and mortar stores and they then turn against their own core competencies of being a digital brand. This article from Forbes does an incredible job of breaking down the life-cycle of a pure-play e-commerce brand.
So how long will it be before we see a WayFair store or a handful of small StitchFix stores start to spring up?